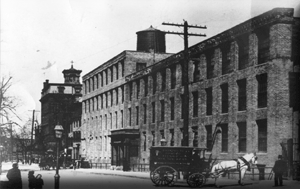 1863 - 1876: Patents & Foundations
In the year 1863, Lorenz Bommer perfected and patented a major modification to the existing single acting spring hinge. In 1880 he patented the world's first double acting spring hinge. These inventions were to become the cornerstone of Bommer Industries, Inc., a company founded in 1876 in lower Manhattan at a location currently occupied by a footing of the Brooklyn Bridge.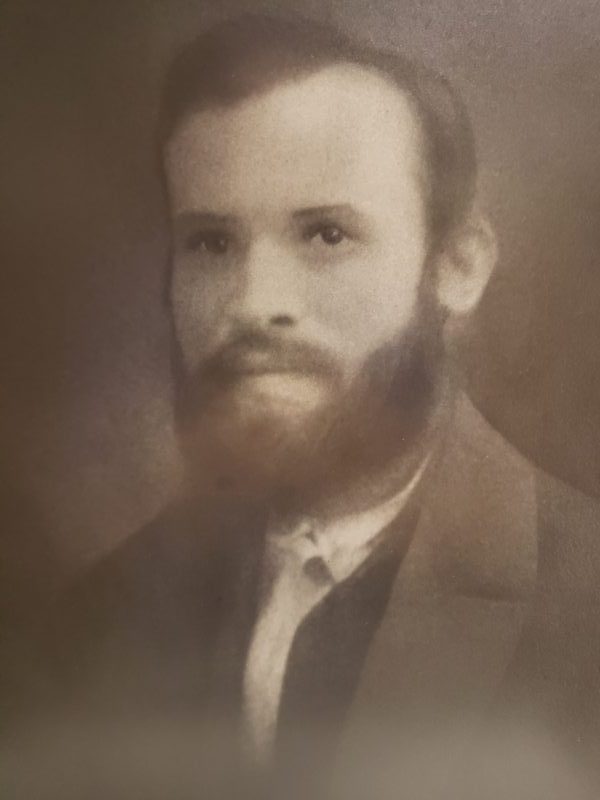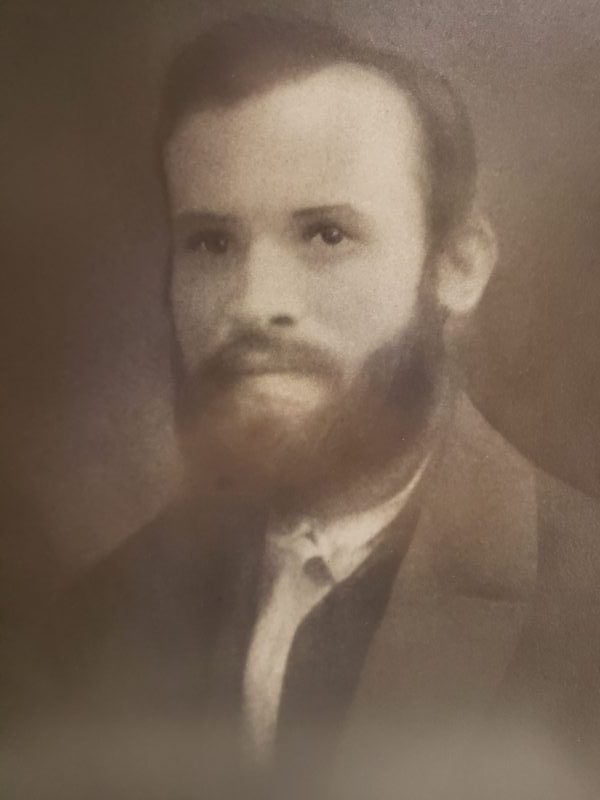 Lorenz Bommer was born in New York City in the year 1816 of American Dutch parents. Family grave markers at the famous Trinity churchyard in Manhattan date back to 1679. Lorenz started his hardware career in Cleveland, Ohio with the firm of Van Wagoner and Williams Hardware Company, a maker of hinges. During his early years in the hardware industry, Lorenz worked as a production engineer and spent much of his time experimenting with various engineering and production techniques. An early invention of Lorenz was a form for pressing and blocking hats. This invention was never patented and others managed to realize significant financial success through its commercial application. Lorenz enjoyed life, music, and the arts.
Lorenz's first wife died in 1871 in New York City of a cholera epidemic, as did two of his three children. His son Emil was the only surviving child of this first marriage. After his wife's death, Lorenz sent for his wife's twin sister, who lived in Germany, to help raise his oldest son Emil. Within a year they married. This second marriage for Lorenz produced three children, William, Anton and Christine. Lorenz's second wife attempted to direct Lorenz's carefree lifestyle into more productive and financially secure activities. In 1876, Lorenz started his own hardware manufacturing company, and revolutionized the manufacture of spring hinges by using stamped sheet steel instead of iron and brass castings.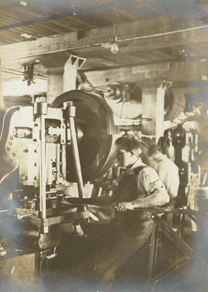 1893 - Bommer Brothers is Formed
Emil Bommer was born in 1854 on Broome Street in lower Manhattan. Emil was bright, ambitious, and frugal. During his youth, Emil developed a talent as a lithographer. He was able to become a highly successful artist using lithographic methods for commercial advertising. By attending night school, Emil Bommer was able to earn a degree in "Perspective Art" from Cooper Union in 1875. In later years Emil was to be an instructor in architecture and drawing at this prestigious New York institution. Emil traveled to Europe when he was in his early twenties and was able to amass a significant sum of money with his artistic and commercial abilities. He continually sent financial aid to his father. Unfortunately, while on a trip through Ireland, Emil had all his savings stolen. As a result he worked in Dublin as a cartoonist for a local paper and saved enough money to return to the United States by 1878. Emil's father, Lorenz, continued to have financial difficulty, so Emil went to work for Currier and Ives in order to earn enough capital to assist financially with his father's venture. Emil was successful in convincing Currier and Ives to devote some of their efforts toward commercial advertising instead of concentrating all effort on pure art. As a result, at the age of twenty-five, Emil had succeeded in saving more than $100,000. This was in addition to the amounts he had already invested in his father's concern. By 1893, Emil proposed to his father that a partnership be formed. Lorenz agreed but stipulated that the partnership should include Emil's two half brothers William and Anton.
Thus the partnership Bommer Brothers was formed. The new company moved to a new location on Jay Street in Brooklyn. Emil continued to devote much of his spare time to commercial art. The following year Lorenz Bommer died at age 78. Shortly after his father's death, Emil purchased Anton's share of the company. In addition to his business interests with commercial art and manufacturing, Emil established a real estate firm. Before long he was a significant landowner in Brooklyn. His real estate ventures led him to concerns with social issues, specifically the plight of the local urban youth. In 1903 he turned concerns into action and used some of his real estate to establish a free community playground. All at his own cost, he landscaped, outfitted, equipped and hired supervision for the youth facility. The playground was Emil Bommer's vision, and a model for future facilities developed throughout the city of New York. Two years later, Emil married for the first time at age 51, and within a year, his only child, Marie Anna, was born. New York's mayor, Fiorello La Quardia, finally honored Emil Bommer posthumously in 1938 for his philanthropic activities.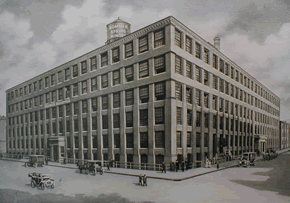 1894 - 1935 - Rapid Growth
Between 1894 and Emil's death in 1935 Bommer Spring Hinge Company, as the company became known, grew rapidly. William, Emil's second stepbrother, decided to sever his connection with the company in the late 1890's. William continued to serve the company as architect and developer of the company's new manufacturing facility on Classon Avenue in Brooklyn. The original building was constructed in 1900 with five additions completed by 1910. The entire building was six stories high, and had over 200,000 square feet of floor space upon completion. In his latter years, Emil Bommer, traveled extensively throughout the world with his wife, daughter Marie Anna, and stepdaughter Louise. Fluent in seven languages, Emil promoted his products and established sales agents for Bommer spring hinges on every continent. During this period, the company also patented many products and won numerous honors and 23 citations at World Fairs and Expositions worldwide. Throughout the world the name "Bommer" became, and remains, synonymous with spring hinges.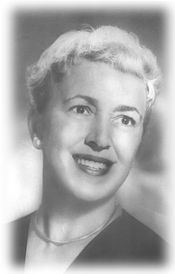 A Time of Struggle
Emil Bommer's death in 1935 resulted in a very controversial will with his complete estate going to Dartmouth College. This left the company weak and under the ineffectual control of estate executors. It took five years of legal controversy and historical legislation to finally divide the estate between Emil's heirs and Dartmouth. In 1940 , after five years of neglect, the direct heirs of Emil Bommer regained control of what was left of the company. Dartmouth received all other assets.
Marie Anna Bommer, the only child of Emil, had married Johann Frohlich and moved to Vienna, Austria in 1931. Johann Frohlich, whose native Austrian family owned and operated a large international luggage manufacturing facility, remained in Vienna until 1934. That same year Marie Anna, Johann and their son Emil Frohlich returned to the United States at the request of Emil Bommer. Johann became a U.S. citizen in 1940, as well as the General Manager of the Company after its return to family control. Shortly thereafter, the war effort required that the company convert its operations from the manufacture of hardware to the manufacture of munitions.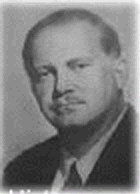 1940s - Incorporation and Serving the War Effort
In 1944 the company incorporated, and Johann Frohlich became its third President. During World War II, Johann Frohlich was appointed the head of the hardware industries war planning effort in Washington, DC. This was in addition to his duties as President of the company. By the end of World War II both the company and Johann Frohlich received recognition from the War Production Board for their outstanding efforts during this difficult time. This recognition was especially significant, given Johann Frohlich's national origin and the sentiment of the time.
In 1947, Johann Frohlich recognized the need for diversification and purchased the assets of Francis Keil and Son, Inc., a manufacturer of Government Approved apartment house mail boxes. This acquisition was to become the basis for the company's current leading position in this market.

The Renaissance
By the early 1950's it became painfully apparent to Johann Frohlich that continued manufacturing in a six story facility in Brooklyn, New York was no longer efficient. This situation, combined with a well-entrenched and uncooperative labor union, made the decision to move a necessity for survival. After considerable preparation, and in a bold act, Johann Frohlich moved the entire company to Landrum, South Carolina literally overnight in the spring of 1953. This farsighted move was accomplished only with the support and involvement of Johann Frohlich's wife Marie Anna, son Emil, and a handful of dedicated managers, and supervisors. Although unforeseeable at the time; the move to South Carolina was to become the beginning of the company's renaissance. During the 1950's, Johann Frohlich, with the assistance of his son Emil as Manager, a few remaining skilled tradesmen in metal fabrication, and the willingness and cooperation of the local work force; worked hard at rebuilding the company to its former status in the industry. By December 1959, Emil Frohlich was elected to the position of Executive Vice President and managed the company's operations and administrative affairs for the next ten years of the company's development.
In 1970, Johann and Marie's younger son, Peter, entered the family business. Peter, a Marine Corps veteran and graduate of the Business School of Emory University, recognized the need to reinvest heavily in this fourth generation family business. In 1972, Peter became the company's fourth President, with Johann Frohlich becoming Chairman of the Board. With the cooperation and assistance of his father and brother, Peter reviewed both corporate and family objectives in an effort to restructure the company and lead it into the 21st century. This commitment has involved continual improvement to plant and equipment, and has required attracting, training, and holding a dedicated and knowledgeable labor force that is competent in new technologies. In 1978, in an effort to acknowledge the company's diversified products, Peter changed the name of the company to Bommer Industries, Inc. Peter has become deeply involved in the Hardware Industry by serving as a Board member on both of the industry's two leading trade associations, and the first of the Bommer lineage to be President of the prestigious Builders Hardware Manufacturers Association, Inc.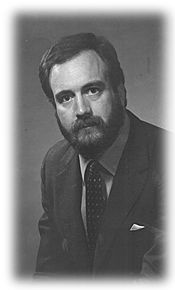 In December of 1983, literally weeks before his death from cancer, Johann Frohlich, in his last official act as Chairman of the Board of Directors, reviewed and approved the construction of a new electroplating facility on property owned near Gaffney, SC. This decision was made in an effort to meet or exceed foreseeable requirements of the Environmental Protection Agency with reference to electroplating, the discharge of wastewater, therefrom, and environmental compliance. This action was necessary in order for the company to continue manufacturing its hardware products here in the United States of America. This environmental state of the art facility was operational in the fall of 1985 and won the first Governor's Pollution Prevention Award for the State of South Carolina in the small industry category on September 26, 1990.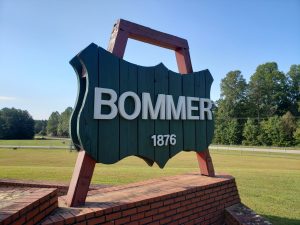 Here and Now
In an effort to expand the company's sales and marketing base, two additional product lines have been introduced. First, in February 1984 the company began the Furniture Hardware Division that now provides a broad range of hardware products to manufacturers of wood furniture. Second, in March 1992 Bommer Industries, Inc. finalized the acquisition of select assets of the Henry Soss and Company division of Yale Security, Inc. All acquired assets were moved from Los Angeles, CA to South Carolina where Bommer's new line of architectural grade contract hinges are manufactured.
On her 90th birthday on November 2, 1995, Marie Anna Bommer Frohlich was honored by the state of South Carolina with the state's highest award, "The Order of the Palmetto". This award was presented for her involvement and foresight in moving one of the first major metal manufacturing facilities and employers to the upstate of South Carolina in the early 1950s. The following March of 1996, Marie Anna Bommer Frohlich, the last direct "Bommer" died. Upon her death, Peter Frohlich assumed the position of Chairman and CEO in addition to his duties as President. In the same year Emil Frohlich, Corporate Secretary, elected normal retirement shortly after his 65th birthday and 43 years of dedicated service. Peter's wife, Nancy Frohlich was elected to the position of Corporate Secretary upon Emil's retirement.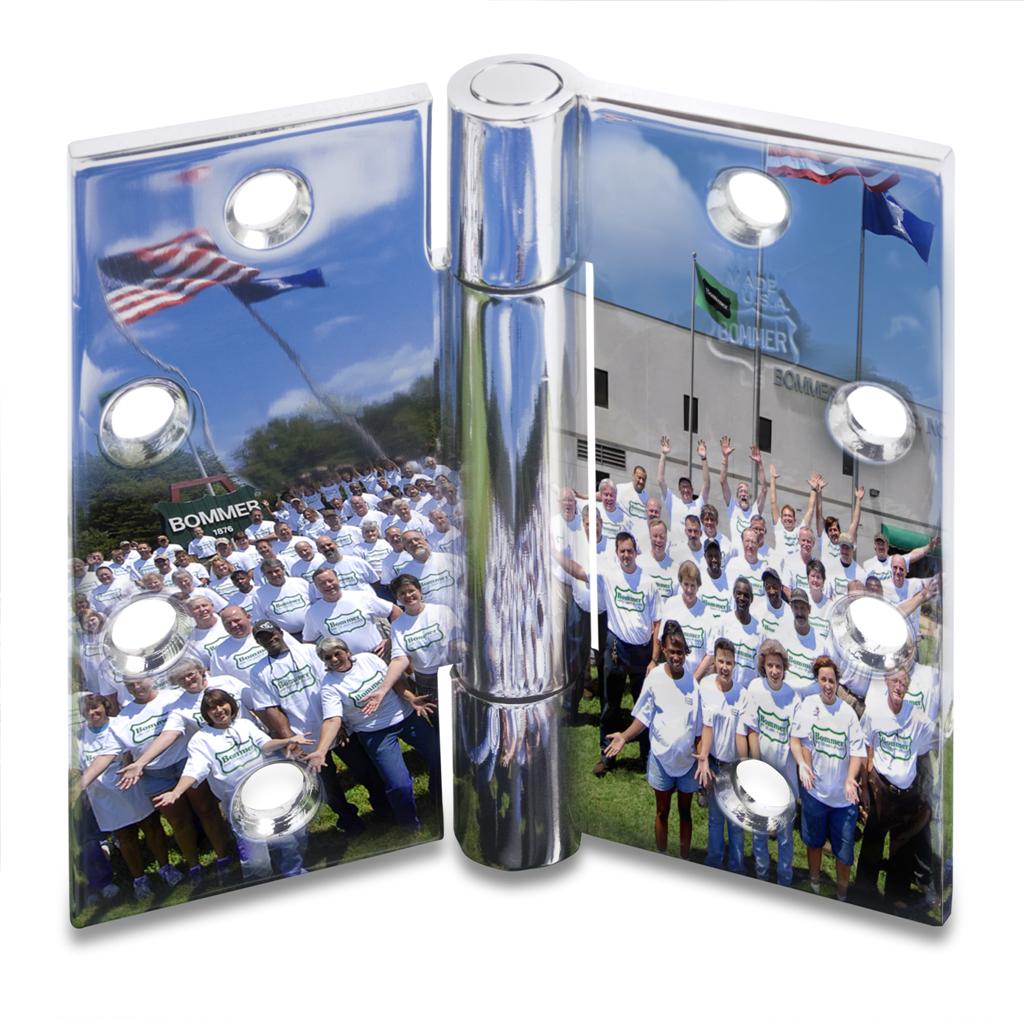 On January 1, 1998, after 25 years, Peter Frohlich stepped down as President and COO. The Chairman elected Charles A. Martin to this position in addition to Mr. Martin's duties as Treasurer. Charlie Martin, a twenty year employee and a long time member of the Board of Directors, thus became only the fifth President and COO of this 120 year-old closely held business and the first outside of the Bommer/Frohlich family.
Bommer Industries, Inc. remains a leader in the manufacture of Spring Hinges. With the addition of Furniture Hardware and Architectural Grade Contract Hinges the company has demonstrated a commitment by the direct heirs of Lorenz Bommer to sound business practices, improved technology and the continued pursuit of manufacturing and distributing quality products to meet the needs of its customers.
Since its establishment in 1876, Bommer Industries, Inc. has enjoyed an excellent reputation for integrity and professionalism in providing customers with quality products. Bommer Industries, Inc. looks back at the past with great pride, and forward to the future with great expectations.